Glassblowing



When my sister Caro got into ceramics, it inspired me to also do something with my hands, so I took up glassblowing. I took a lot of week-end classes at Espace Verre in Montreal, taught by the flamboyant Laura Donefer. I also took intensive summer classes at the Studio at the Corning Museum of Glass (NY) (so-so), Penland School of Craft (NC) (great), and Red Deer College (Alberta) (great) from Jeff Holmwood and Darren Peterson, two fine Canadian gentlemen. Fig of Fig Studios (Pittsburgh, PA) hosted me for a week and taught me a lot; he's one dedicated teacher and a very generous man. Hot shops where you might find me are: Espace Verre in Montreal, Diablo Glass and Metal (a great new hot shop with lots of friendly people) in Mission Hill (Boston), and Avon Place Glass in North Cambridge. These days I'm blowing with Steve Falbo.

I plan on posting more photos of my favorite pieces. Hot shop action snapshots too.
Photography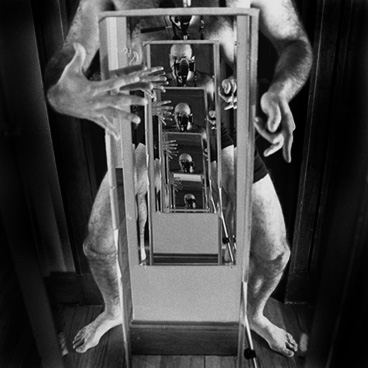 I just bought a film scanner. I was hoping to get a Nikon Coolscan ED-IV but they're impossible to get, so I opted for a CanoScan FS4000US instead. My brother Ben (the chief photographer in the family) told me I would do fine with a much cheaper flatbed scanner if wanted to publish photos on the web. But I also want to print them on a photo-quality printer. This way I can shoot slides, which I like much better than color negatives, and also have prints of them, i.e. I can have my cake and eat it too. With slide film the colors are more vivid, and more contrasted, partly because negative color film has a pinkish mask over it, so that it can never record a totally transparent area, whereas slides can record totally dark to totally transparent/white). See my collection of scanned photos (edited with Adobe Photoshop LE.)
Dancing
I like to dance the Swing. A great place to find out where to swing dance in Boston is www.havetodance.com.